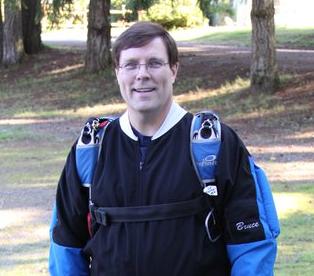 One may wonder why Bruce Thacker would have anything to say. I certainly do. And who would care. I do not consider myself an expert, but a traveler, someone on the journey. I do have some not-so-unique qualifications to comment on the trip.
I have lived for a while, born in 1952. I have done a few things, and been a few places. Others are more traveled and better equipped, but this is who I am. I have been a Christian since I was 9, baptized on Easter Sunday, 1961. There have been moments when I have been close to God, and times when I have allowed the distance between me and God to be far too great. I have studied some. I graduated high school in Caldwell, ID. I attended Puget Sound Christian College (earning a BA in Ministry and a Master of Ministry degree). I also attended Lincoln Christian Seminary (M. Div. in New Testament).
In the midst of my college days, I was about to be drafted and enlisted in the Navy. I was an aircraft mechanic and Flight Crew Plane Captain. I still tell Navy stories and am proud to be a veteran. I have contact with only a few friends from those days, but they were important times for me.
I am a father (four kids, two each) and a grandfather (fifteen in all). The journey of parenting has taught me much about my spiritual journey and our Christian walk.
For most of my adult life I served as the pastor/minister/preacher of a local church. In 1993 I came to Shelton Christian Church in Shelton, WA. It was a wonderful ride. As with most things, there were good days and not so good days. All in all, I am proud of the years I was there.
Now in January 2023 I join the ranks of retired preacher. While I am retiring from regular pastoring my life will not be about golf and binge-watching TV while driving my wife crazy. Life's adventure continues.
Since 2000, I have been making annual trips to Haiti to work with Global Vision Citadelle Ministries. I have served on their board and am a past president. My wife and I have taken many people for Washington and Oregon with us to minister there. We have done medical trips, pastor training, preaching, encouragement, among other things. In 2019 I went to Zimbabwe to help dedicate a rebuild of a clinic in Dineh. This past spring, 2021, we returned to Zimbabwe for two months. This time our primary challenge was teaching stewardship basics to twenty plus churches. We had the privilege to share with the pastors of those churches. We also shared life experiences, lessons we have learned about trusting God and growing in our faith. On a couple of occasions, we had the opportunity to speak about evangelism as well.
In February Sherry and I return to Zimbabwe. I will be teaching the Pastoral Epistles at Central Africa Christian College in Harare. This will be a block class, teaching two hours a day for a week, and doing that once a month for several months. In the interim the students will have assignments to complete and a final test. The rest of our time in Zimbabwe will be back in Chiredzi where we were in 2021. We will revisit the church we shared stewardship with, following up lessons and visiting some new churches. We are looking forward to spending four and a half month there this time. I will share that adventure on this blog.
One of my hobbies is skydiving. I enjoy the excitement of falling at 120 MPH and then opening a canopy and landing gently again on earth. Not all landings have been gentle, nor openings. The world of skydiving has helped me understand my spiritual journey in ways nothing else has.
Another hobby I have is road biking. There is something special about getting on my bike and riding, 20, 30, 50 miles. I have some really long rides, about 100 miles. We rode the Seattle to Portland two-day ride in 2017 and 2022. We rode the Seattle to Vancouver, BC two-day ride in 2018. My friends and I have done other challenging rides together. This is something I plan on continuing when I return from Africa and if I can find one, doing some riding there as well.
As I grow older and begin to reflect on what has happened and what lies ahead, one thing comes to the fore, I want to finish well. I want to serve my God. I hope people will say nice things, and have something to say, about me when that time comes.