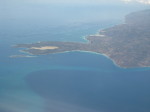 I am going to Haiti. I know that surprises people. I remember the first time, 2000. The truth is, I don't have a clear memory of all the time I have been, more than 25 I know. I have been on medical trips, pastor training trips, and fact finding trips. I have painted Pastor Yvon's house (well, helped a little) repaired cars, and preached sermons. I find time there rewarding. I also love taking people with me. Most want to go more than once, though once is enough for some. While each trip has it challenges and its unique qualities, some things are pretty routine when preparing for the trip. It is the little things.
The little things, like getting plane tickets. It is a matter of checking different airlines, different ticket sites, always looking for the most economical way to get there. And it is not just the price of a ticket. Baggage fees, layovers that cost money, which airports to avoid (Fort Lauderdale comes to mind), and the simple question of what seat to put team members in. It can be tricky.
Then there is getting the meds. It has gotten a little more challenging cause a doctor has to sign for and receive our meds. Then there are the over-the-counter items that we hope church people and others will bring in so we don't have to pay for them. And then there is the counting, the endless 1, 2, 3, 4, . . . 30 in a bag, 25 bags in a bigger bag, 8 clinics, 8 tubs, 16 duffel bags, and all weighing 50 pounds +/- a half a pound. Airline people are always impressed how all our bags weigh just right, not too much, no wasted space.
And then there is the other important things. Like printing sermons, making sure we get insurance for the trip, and printing out all those pages. I print a copy of everything and take it with me. I have never needed them (except the sermons) but having them seems prudent. Today was printing day. And binding day. And, I am tired of doing this. Maybe I just won't print those things. Deb made me, well, encouraged me to, so I did all of them.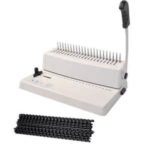 Yet, it is important. Not hugely, and could be put off. Yet, that is exactly the issue. I want to put it off. I don't want to spend 2 hours printing, binding, figuring out if I have everything. And did I mention the binding. We have a comb binder which is one of the greatest inventions of the last century. It is right up there with duct tape and zip ties. It is, however, tedious. I have maybe 50 pages in my booklet, but can only put holes in 5 or 6 at a time. Then line up the holes, and . . . never mind. It is tedious.
The truth is, life is full of tedious. There are dishes to wash, clothes to fold, and ugh, socks to match. We have tax papers to gather up, double ugh. There are messes to clean, calls to make, cards to send, Facebook posts to read (sorry), children to hug, books to read, lists to compile, shopping, gassing the car, and on and on. I don't know about you, but I get bored with tedious. Yet. . .
There is tedium in our Christian walks as well. We have bibles to read, devotionals to finish, prayers to offer, offerings to give, and of course once a week it is Sunday. Getting ready for church and Sunday School, everyone to the car, everyone up and fed, everyone happy and smiling (you can't go to church without looking like the perfect family.). I would suggest to you that it is the little things in our spiritual lives that are the most important. Those 10 minutes in our devotional each morning can set the stage for a great day. Prayers for our nation, our world, and those missionaries around the world actually to make a difference. Maybe reading the preacher's blog is simply tedious and not much good, but the rest of it is.
So I challenge us all to just get with it. Bind that booklet, offer that prayer, read that devotional, take another step down our path on our spiritual journey.