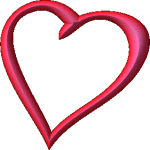 As I write this I am in the midst of our Half Day Prayer. It is a time for a few members of our church to gather and spend three hours "in the presence of our Maker" as I have coined it. It is a time of reflection and intercession. While we have gathered (11 this morning), we are in separate locations, each experiencing their own unique encounter. I am never sure why I don't schedule more of these, they are such a blessed time.
About half way through this morning's time, I wanted, needed some music. I browsed the collection of albums and videos I have on my phone and computer. After several starts and stops, I came across one of my favorite. I've Come to Take You Home by the Isaacs. It is the story of Hosea and Gomer. The title rings through the song and touches my heart deeply. "I've come to take you home. I know you have done wrong. But for you I would give my life." The song ends, not with Hosea rescuing Gomer (that is part of the song, just not the end), but with Jesus speaking to us. He has come to take us home. It matters not that we have sinned. He gave his life for us. Other songs followed this one, all with a similar theme, He Knows My Name, Give Me Jesus, to name two more.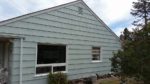 For me, the word God had from me was that I belong to him. I sometimes feel on an island. So much goes through my head, so many questions, so many wonderments, and a few doubts. I never doubt God, but my worthiness to be in his presence. Every so often, be it in song as this morning, or his word, as it was last week, or through the encouragement of his body, the church, he has to remind me that no I am not worth on my own, but I am welcome because of his son and his work.
He knows my name. He came so I could go home with him, and be loved by him. I belong. Oh, and there was on last song, Give Me Your Eyes. It was a reminder that I not only belong to him, but others do as well. And others are having as much trouble remembering or knowing that as I do. When I see them, I can be that one who speaks his love into their lives.
….