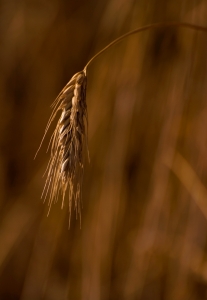 It has been almost three months since I made a blog entry. And that one was a posting of my Good Friday Reflection. I have posted my sermon activity and kept up on my church site, but not here. Not going to gather much of a following that way. Then again, I do these mostly for myself and if no one else read them they still serve their purpose.
It is not like I haven't thought of ideas, for I have from time to time. Usually while I am away from my computer. By the time I get there, I usually forget or think better of it and let that idea pass. And it is not like I have been in any kind of funk or down time. I have been busy, and happy, and enjoying life for the most part. I think it is the same reason I haven't jumped out of a plane lately. Other things, good things and important things have taken the priority. A time or two I have felt a little guilty about not keeping the promise I made to myself to do these reflections, but not enough to actually do one. It is like I took a sabbatical from writing. And having taken a couple of sabbaticals over the years, I know that are very valuable to the process.
So, I have been giving this dry spell some thought. What benefit is there in taking a break? And is that benefit (those benefits perhaps) applicable to my spiritual journey. So here are some reflections I have come to.
When we are on the Mexico trip we don't attend an organized church service. We stop at a rest stop, have communion and prayer, with someone giving a short devotional thought. Now, I love church worship. Even when I have to lead (get to lead is more accurate) I love being in the company of men and women worshiping. I love the singing, I love the sound of the body biting glutton-free crackers at communion, and I love preaching. I love hearing people talk about what communion is about and encouraging us to share in offering time. I love hearing little kids make noise and babies cry (well to a point). In short, I love worship. That may be why I am a preacher, so I get paid to prepare for and to worship. Yet, those two weeks away from worship are refreshing. I usually pass on the devotional thought, I just stand, listen, taste, and enjoy the five to ten minutes we have. I think I might need to take a couple more of these per year. Maybe.

I have become a bit habitual in my life through the years. I get up about the same time, eat the same thing for breakfast, head off to the gym, then home and head off to the office to prepare sermons, lessons, answer emails, and whatever else the day brings. When that pattern is broken, I feel a little flustered. No in a bad way, but just a little sideways with the world. Yet, when I stop and think about it, when I change that pattern, I often see a benefit. Maybe I get more done, or less. Maybe it sets me up for discovery or renewal. The rut can make us (me) feel like I am accomplishing a lot when really I am just stale. And while stale works for a while, fresh is so much better.
​So in the end, a break of a fourth of a year is not all bad. And who knows when the next ramblings will appear. This certainly felt good to write. See you down the road.