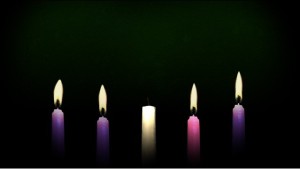 FOURTH SUNDAY OF ADVENT
December 21, 2014
Text: Matthew 11:2-3, – When John heard in prison what Christ was doing, he sent his disciples to ask him, "Are you the one who was to come, or should we expect someone else?"
Devotional: While not a traditional Advent verse, John's question gets at the heart of this week's theme, expectancy. The story of Jesus is the story of expectation. Israel had been expecting the Messiah for centuries. While this expectation was always present, there was a sense that it would be soon in those years around Jesus' birth. That expectation included rescue from Rome, and power and wealth like the days of David and Solomon. The Messiah was not only expected to save Israel, but he was to bless the nations. He was going to finally bring peace and harmony to a world of strife and sin.
Mary and Joseph also lived the life of expectation. The timing of the census and a trip to Bethlehem. The visit of the shepherds and Magi brought more wonder and amazement. Add to that the words of Simeon and Anna about salvation and redemption. Much was expected.
Advent still is a time of expectation. We not only await the days around our Christmas celebrations, with family and friend, gifts, food, times of joy and good cheer. Advent reminds us that Jesus is coming again. We still have similar expectation though bigger and grander. We look for the peace that he brings. We look forward to the release from sin. Advent is still the story of expectation.