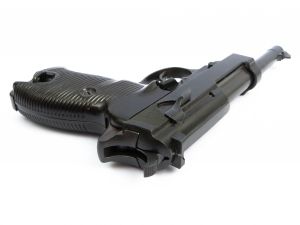 I am not sure what to think. This week we had a murder in our neighborhood, the house behind the church. I walk or drive past it almost every day. I am not friends with the people who live there, but I have spoken to many who have occupied it over the years. To be honest, I don't know who died, or if I had ever seen him. That said, there is a sadness in my heart. I am not at all sure how to feel. How am I supposed to react to this. Some around the neighborhood are expressing fear or worry. Their families, children and grandchildren were just houses or blocks away. Some were just confused as to why the street was blocked with yellow tape and had no idea what happened. I confess I was in that camp until I did an internet search.
Often times, when I write these reflections I see some parallel between the event and our spiritual walk. I have not found any such parallel for this one. I know this is a fallen world. I know that bad things happen, in the town I live in, on the street I drive down. I am often caught off guard by the ways people behave. I don't know why this event happened, but I cannot find nothing to justify such action.
So I continue to go by, seeing tape still on the door. I wonder, and I pray. I give thanks for all the people in my life who shared Jesus with me. I am thankful for my family who instilled in us values which bring other choices to mind. And I am thankful for a relationship with my God, and his son and spirit, for it is in that relationship I find the hope and strength I need each day.